Multi-Page Contents

AA Frame Overview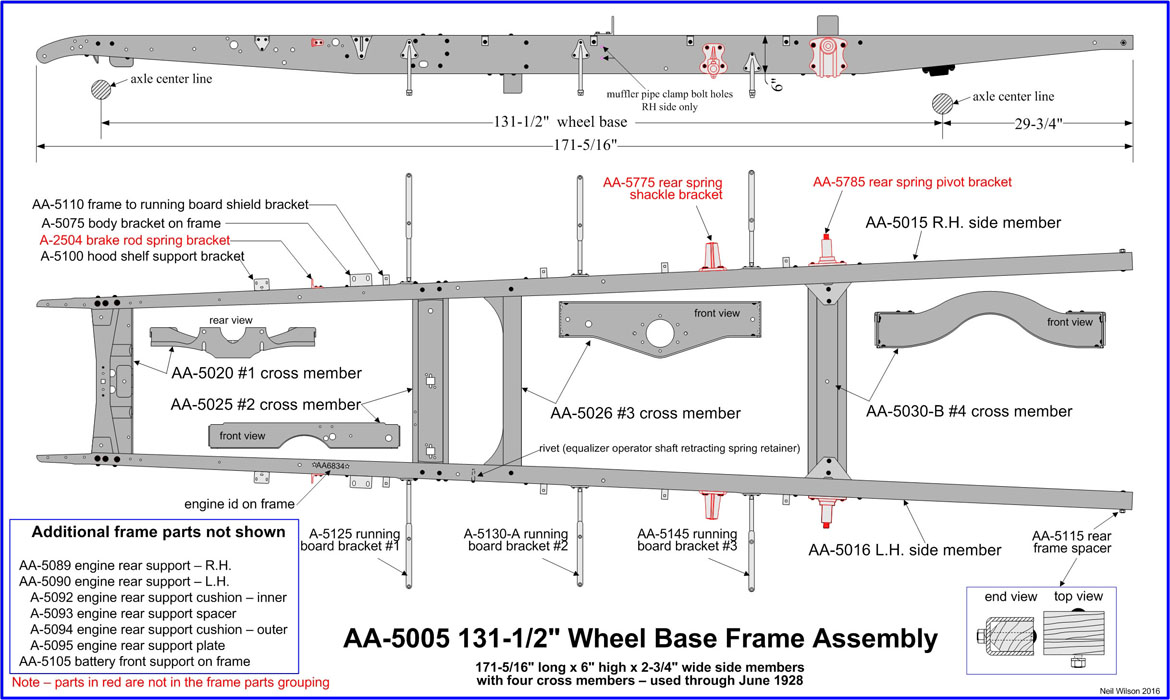 Frame Parts Group 5005-5145 includes the frame side-cross member assembly (including #2 cross member brackets and #4 cross member gussets), cab/close-body brackets, cargo body brackets, engine rear supports, hood shelf support brackets, battery support bracket, running board shield to frame brackets, cargo body frame spacers, and running board brackets.
The drawing to the right is of the first AA frame assembly (AA-5005 d1). This drawing shows details of the side and cross members and lists those parts not shown.
For the Ford AA chassis, there were eight different frame side-cross member assemblies (five for the AA131, two for the AA157, and one for the AA112). The gallery below provides a top view of these frame assemblies.
AA Frame Side-Cross Member Assembly Gallery
---
Multi-Page Contents